50W JPT Fiber Laser Marking Engraving Machine Enclosed Fiber Machine 110x110mm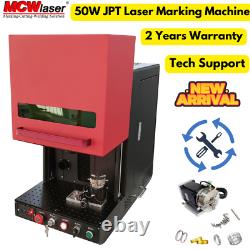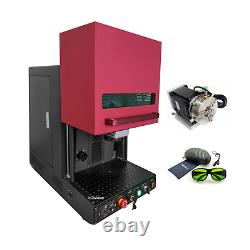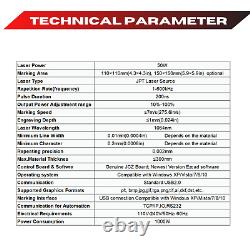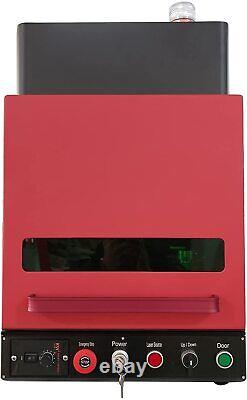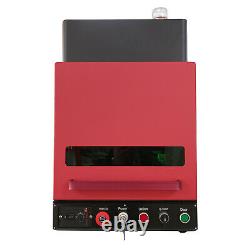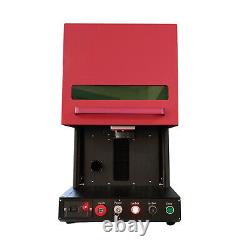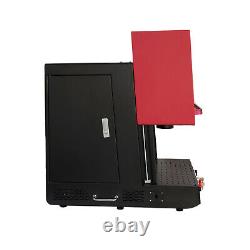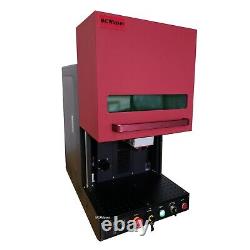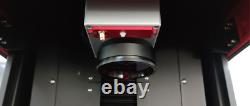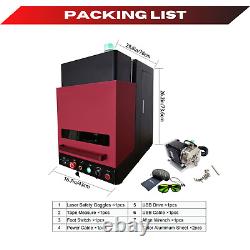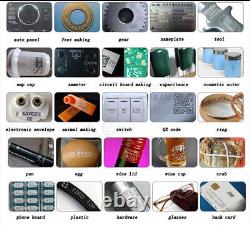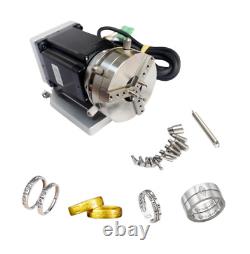 Upper and lower sliding cover sliding door design. Built-in high-speed marker laser motion control system. The fiber laser beam has good quality, high reliability and high precision. Marks quickly on metal and certain non-metallic materials (such as certain hard plastics).
Advanced laser: Service life up to 100000 hours JPT laser. Original JCZ control card Stable motion control, Laser control according to fast. Precise and smooth mark effect. High quality lens optical design, good light transmission and higher efficiency. Power supply: High working efficiency and stability, good heat dissipation and low working temperature.
(1) the marking software has functions such as graphic guidance, red light preview, external transmission and read data, etc. And can mark various barcodes, two-dimensional codes, graphics, etc.
And has the functions of backlash and edge cleaning. (2) the software adopts Windonws interface, which is compatible with Coreldraw, AutoCAD, Photoshop and other formats. (3) support PLT/PCX/DXF/BMP and other files, directly use SHXTTF fonts. (4) support automatic coding, printing serial number, batch number, date, barcode, QR code, automatic skip number, etc.
(5) the software supports arbitrary graphic design, Chinese characters, and templates. Support multiple languages, convenient and flexible. MCWlaser has focused on the laser industry since 2007, it's a high-tech enterprise engaged in research, development. Production and sales of laser products. After more than 10 years of deep cultivation in the industry, we have established. A complete and efficient production, sales, logistics, after-sales system and serving customers from all over the world. Customer based on fully understanding their needs. MCWlaser as your trusted partner will provide you with a comprehensive solution in the laser field application. 1.30 days satisfaction guarantee. Return must in original package. The laser tube is insured during transportation, if there is any broken in transport, we will send the new one free after we verify with the courier, no return required.