60W JPT M7 200200 & 300300 mm Fiber Laser Marking Machine With D80 Rotary Axis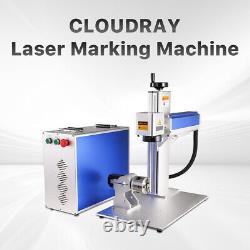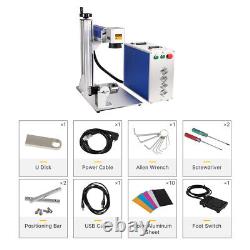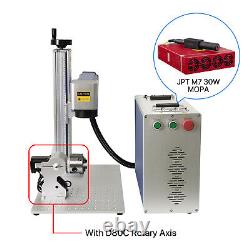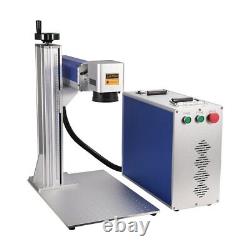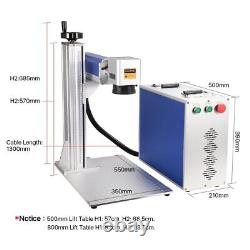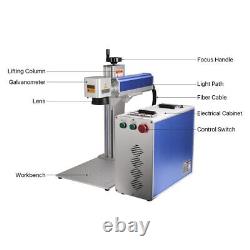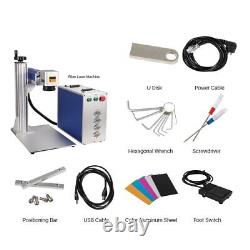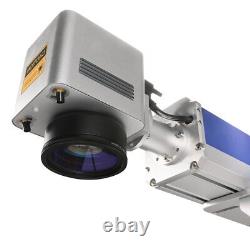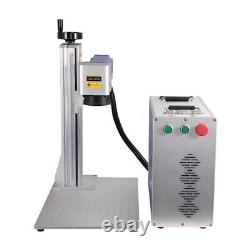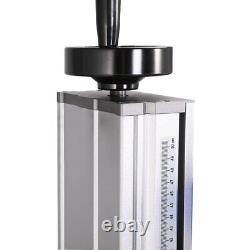 Cloudray Galvo Head drive and scanning system provides both outstanding accuracy and fast, stable marking of flat surfaces at speeds up to 2000mm per. Second (Due to influence of acceleration and low velocity, this is the actual speed). Positioning speed up to10000mm/s with F=160mm.
Lens helps create vivid markings on flat surfaces, maintaining a consistent, focused spot size across its 7.9"x7.9" (200x200mm) / 11.8"x11.8". 60W JPT M7 200200 & 300300 mm Fiber Laser Marking Machine With D80 Rotary Axis.
Producing less than 1% distortion, it flawlessly executes intricate designs with unbelievable precision. Cloudray Fiber Laser Source enjoys stable and dependable operation with a mean time to failure over 100,000 hours thanks to its world-famous. No annealing, most common and popular, can tackle most jobs and parameters.
Cloudray Fiber Marking comes with EzCad2. Fully supports Unicode, so basically all languages can be supported. Visible laser pointers help make focusing quick and easy.
The built-in red laser locator calibrates with the laser's scanner to allow precision work on the. Achieve consistent focus on various materials using the support column's helpful ruler. Rotate the focus-height wheel for quick focusing on every material. Push the emergency stop button turn off all power if anything wrong happened. Separate emergency stop button is more convenient than twisting the key.
Standard rotary axies (not included) with 4-pin connectors. Enjoy plug and play engraving of rings, bracelets, cups, tubes, and other cylindrical. (If you choose with rotary axies driver Machine Model). Steps for Machine Power on. Easy to set up, take your time, Remember to twist & pull the big red emergency stop button.
Step 1: Put on your protective eyewear. Step 2: Turn on the machine by following these steps. Rotate in the direction of the arrow and pop out the emergency stop button. 325 × 260 × 75. JPT 60W M7 MOPA Laser source.
Jewelry/ Part Marking/ Serial Number Tag. BMP, JPG, GIF, TGA, PNG, TIF, AI, DXF, PLT, DST, etc. EzCad2/LightBurn V1.2.00 Version and above. Microsoft Windows XP, VISTA, Win7, Win10, Win11. Return must in original package. Fiber Laser Nozzle Single Layer Dia. 28mm M11 Hight 15mm for Laser Cutting Head. CNC Cable Chain Track L. 1M Non Snap-Open Plastic Towline Transmission Drag Chain. Cable Chain Semi Enclosed Plastic Towline J15BF. N Transmission R28 R38 R48 1M. Honeycomb Working Table 600x1000mm for CO2 Laser Engraver Cutting Machine. Water Pump P2430 P2450 P24100 for S&A Industrial Chiller CW-3000 CW-5000 CW-5200. 220V Submersible Water Pump 95W 4.5M for CO2 Laser Engraving Cutting Machine. Reci W1 80W CO2 Laser Glass Tube Water Cooling for CO2 Cutter Engraver Machine. Cloudray Raytools Locking Ring For Fiber Laser Cutting Head BT240/BT240S/BM111. Cloudray CW5200 Industry Water Chiller Water Cooling Machine for CO2 Laser Tube. Cloudray Handheld Laser Cleaning Head SUP21C 50/60Hz 1064nm Laser Cleaning Set.