MONPORT Integrated Fiber Laser Engraver & Marking Machine GP30W Electric Lifting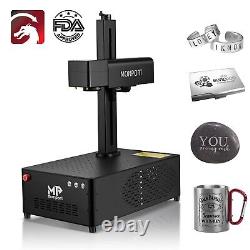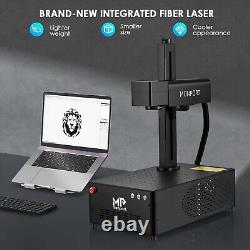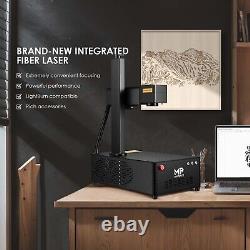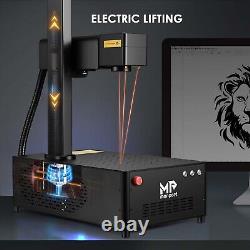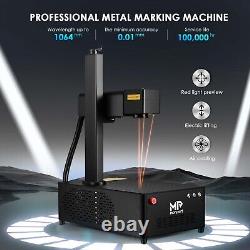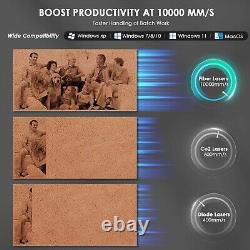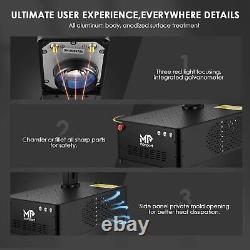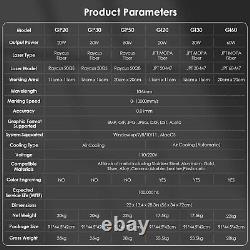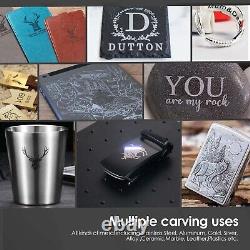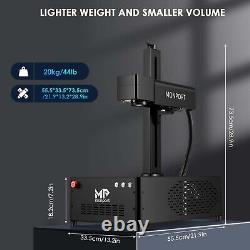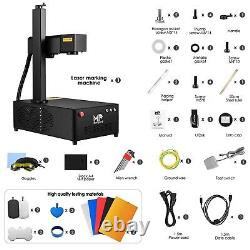 MONPORT GP30 Integrated Fiber Laser Engraver & Marking Machine Electric Lifting. Monport's brand-new integrated fiber laser defines a new generation of machines. It achieves a lighter weight, smaller size, cooler appearance, and more user-friendly user experience while maintaining the original performance unchanged. Monport's 30W Raycus fiber laser marking machine propels your design journey with unmatched speed, precision, and flexibility. Marking speed up to 10000mm/s. Not only does it boast an MTTF exceeding 100,000 hours, but it also delivers precise cuts of up to 0.05mm per pass, accurate to ±0.1 microns. Monport integrates a concealed lifting motor to ensure spot-on focusing, enabling users to operate smoothly and significantly enhancing the final marking result. Particularly designed with beginners in mind, this feature makes precision engraving a breeze.
Monport's fiber laser includes the EZCad 2.0 software for free and is fully compatible with LightBurn software, providing a seamless marking experience, user-friendly controls, and a wide range of customizable features. Industry-leading Heat dissipation technology: Built-in air cooling and unique side panel openings bring a better heat dissipation effect, and this will maintain the peak performance of the machine. A casing crafted from anodized aluminum oxide material delivers a high-quality texture and robust durability. All sharp parts have been chamfered or filleted, ensuring user safety is never compromised. The addition of dust shields at the back of the work area enhances the machine's lifespan, maintaining its performance over time.
An included rich material pack lets you jumpstart your creative process right away. Monport adds built-in hidden lifting motor for more precise focusing, and this will help users operate without obstacles and greatly improve the final marking effect. It is extremely friendly to beginners.
Machine Dimensions:22" x 13.4" x 28.3. Package Dimension:35.8 x 17.5 x 16.5. Graphic Format Supported:BMP, GIF, JPG, JPEG, DXF, DST, Al. Compatible Materials:all kinds of metal including Stainless Steel, Aluminum, Gold, Silver, Alloy, Ceramic, Marble, Leather, Plastics etc. Expected Service Life (MTTF):100,000 hr.
The entire machine casing is made of anodized aluminum oxide material, showcasing a high-quality texture. Chamfer or fillet all sharp parts for safety.
Add dust shields to the back of the work area for longer service life. Enjoy the accompanying rich material pack in advance.
All for the ultimate user experience. Monport Integrated Fiber effortlessly and swiftly marking on a wide range of materials. Whether it's metal, stone, or leather, achieve impeccable results with every use. Hexagon socket screw 4PCS M514.