Rotation Axis Fiber Laser Marking Machine/ Rotary Shaft Driver Rotary Chuck 80mm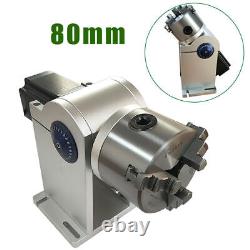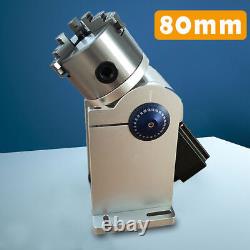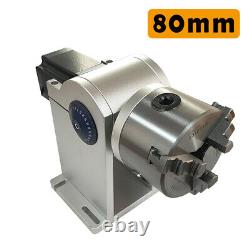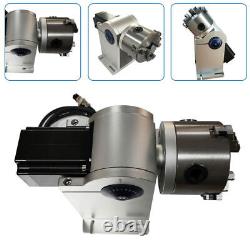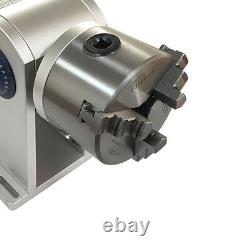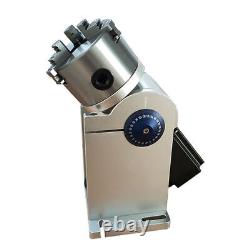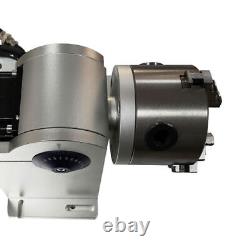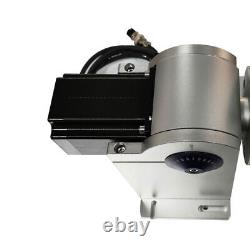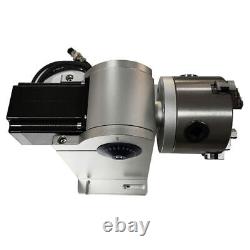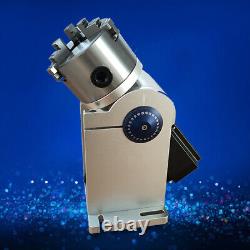 The Package Includes: 1X 80mm Rotating Shaft. 80mm Laser Rotaion Axis Shaft Fiber Laser Marking Machine Engraving Rotating Fixture (With Stepping Driver). In mechanical processing, multi-variety and small batch processing account for about 80%.
In this way, the work platform not only requires high precision and high production efficiency, but also has"flexibility", that is, flexible and versatile, and can quickly adapt to changes in processed parts. The CNC precision worktable adopts ball screw and linear guide rail pair transmission, which has the advantages of high precision, high efficiency, long service life, low wear, energy saving and environmental protection, compact structure, and strong versatility.
Calculate the rotating engraving path without enlarging the surface, without repeating the rotation of the workpiece, completing the tool path calculation at one time, reducing the finishing allowance;the tool path can be roughed in layers to achieve partial rotation processing, the angle range and long distance can be set, and there is no positioning Connector. The rotary engraving process adopts the integral axis method, and the engraving machine generates an automatically closed rotary engraving processing path. Mainly used for laser marking machine, laser welding machine, laser engraving machine. You can also mark cigarette holders, pens, bearings, hardware, etc.
Function: General Purpose for Marking. Connector:4-pin, please prepare it by yourself.